Quality based Axle Cover Plate, MS Plain Washer, Lock Washers, Gear Lever Cup, Makhi Washers, Bonnet Lock and a lot more are available here.
There are companies which serve quality products purposely and then there are companies which do not serve quality products purposely. In the former case, companies are rendering satisfaction to customers in the form of quality products and in the latter case, companies are only pocketing profits by serving low quality products and pricing them equally to quality products. We,
Sidhartha Auto Works
are a company that supplies only original quality products like
Gear Lever Cup, Axle Plate, Diesel Tank Cap, Makhi Washers, MS Plain Washer, Shims, Bonnet Lock
and others to increase our clients level of happiness.
It was in the year
1977
when our company started serving as
manufacturer, importer, exporter
and
wholesaler
. Right from the very beginning, our focus has been on quality production of products by sourcing right quality of industrial components and metals and using modern technologies for cutting, welding and more. We have a quality controllers team to check and inspect all products. This team conducts a complete process where all products are checked on many parameters to ensure matchless structure, design and functionality.
Strategically Located
Sidhartha Auto Works has its production house at Dilshad Garden Industrial Area, Shahdara, Delhi, India. Our production house is near to interstate bus terminal, railway station and metro station, so we can provide fast delivery in Delhi and nearby regions using best suited mode of transport. For delivery in distant areas, we give delivery order to known, established and reliable logistics solutions providers.
Reasons To Choose Us
We are a company to trust for buying diverse products like Diesel Tank Cap, Gear Lever Cup, and MS Plain Washer because we make only quality products.
We are giving to customers many options for making payments through both online and offline means.
Our delivery men and logistic companies have many years of experience in making deliveries carefully and safely.
We make products as per latest market trends.
We design bulk products in custom sizes to meet customers' demands.
Serving Since 1977
Its been more than 40 years we are serving in the Indian market. Our many years of service in this industry has been mutually benefiting for us and our clients. Throughout the years, we have grown spectacularly and have become a reason for happiness of customers wanting durable and easy to install products like Gear Lever Cup and Diesel Tank Cap.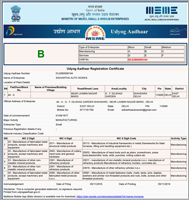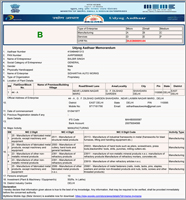 Get in touch with us